Cobble Hill BC Homes For Sale
About Cobble Hill
Cobble Hill, on southern Vancouver Island is a picturesque village in what is known as the Cowichan Valley. Although there is very little written history about the village, we do know that it was a hub bubbling with activity by residents coming to do business from Mill Bay, Cowichan Bay, and Shawnigan Lake. Of course, prior to the arrival of European settlers to the Cowichan Valley, First Nations People called this area home.
For a long time, Cobble Hill was the centre of activity where families arrived by railway to do their day-to-day shopping and gathered for social events and community meetings. Children also came from neighbouring towns to attend school. Cobble Hill was also the main transportation terminal for the export of agricultural products and lumber.
The Shearing family farm was the first one established in Cobble Hill where one can still see the 'Shearing Tree' (also referred to as Shearing Eagle Tree or Shearing Big Tree) which the family purposely left standing so future generations would see the beauty of the once majestic forest.
Near the end of the 1880's Jack Verdier settled in what we know as Kilapi Beach. Although seriously injured in a logging accident, Verdie was determined to clear his land and establish his homestead.
The Walton Hall, erected by Tom Walton in 1911 which housed a grocery store on the main floor and an art studio on the second floor flourished and stood proudly for more than 100 years. Parts of "Little Women" (1994 version) were filmed in Cobble Hill.
View Cobble Hill BC Homes For Sale Real Estate Listings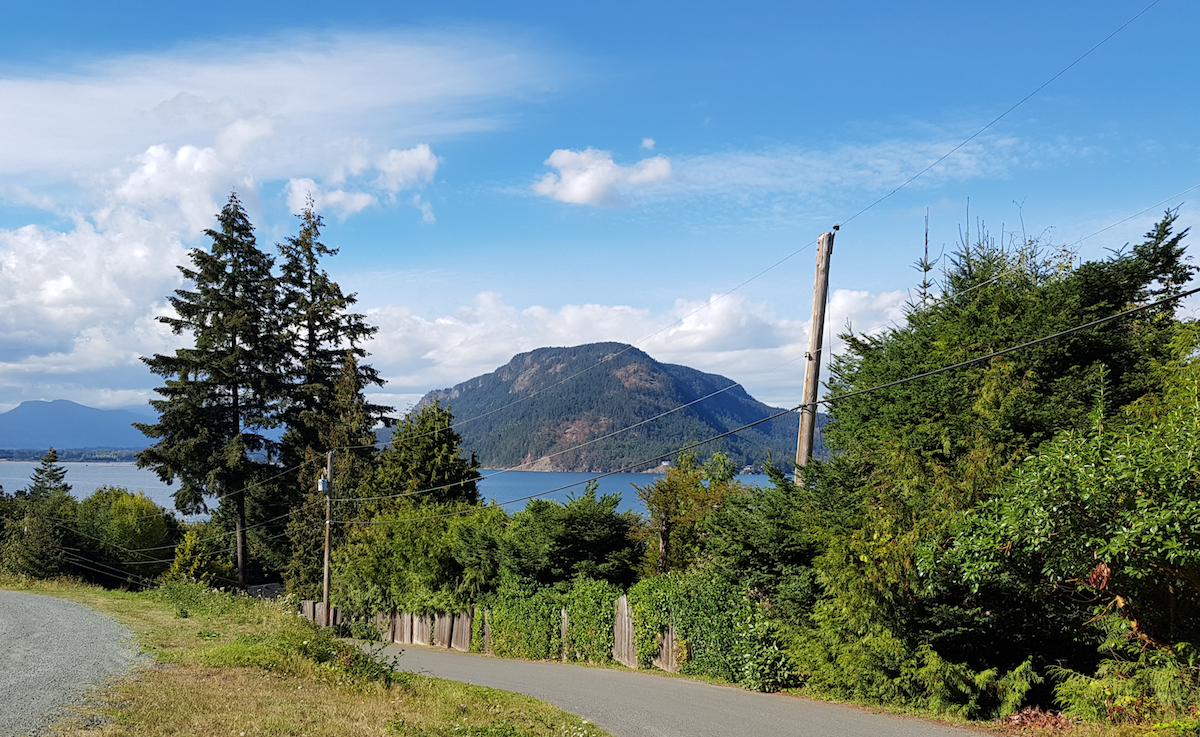 Cobble Hill Real Estate Market Report
While the Cobble Hill real estate market may not be experiencing the housing boom that some other Vancouver Island communities are, it continues to grow at a steady pace with an average of 40 to 50 houses on the market each year. The median listing for the area is about $537,888 and as more housing becomes available, these numbers tend to drop somewhat making it a great time to invest in the Cobble Hill housing market.
With amenities within Cobble Hill and more just a short drive away in neighbouring communities like Shawnigan Lake and Mill Bay, residents are able to take advantage of this rural lifestyle and still enjoy the things that a larger city has to offer.
Location, housing prices, and quality of life are the main things that continue to draw people to take advantage of choice real estate opportunities in Cobble Hill. The village offers a welcoming and inclusive community that make it an ideal spot for raising a family. Buying a house or property in Cobble Hill can be considered a sound financial investment both for the short term as well as those who are looking to stay past their retirement years.

Cobble Hill Attractions and Resources
The landscape of Cobble Hill, in the Cowichan Valley, offers a wide array of landscapes such as:
Freshwater lakes
Marinas
Forested parks
Saltwater beaches
Lush farmland
Cobble Hill has a vibrant community of sculptors, painters, potters, and totem pole carvers. The more temperate climate of the area also means that there are several wineries and vineyards that residents and visitors can enjoy.
There is an 18-hole championship golf course in Cobble Hill that is open year-round and several other golf courses and county clubs in nearby communities.
Police services for Cobble Hill fall under the Shawnigan Lake Detachment of the RCMP (Royal Canadian Mounted Police). The Mill Bay Fire Department services both Mill Bay and Cobble Hill residents.
School District 79 offers both elementary and secondary schools for students of Cobble Hill. Vancouver Island University is also within driving distance of the Village.
For more detailed information about attractions, resources and things to do in Cobble Hill BC, click on the PLUS sign beside "Cobble Hill Attractions" below.
Local Resources and Information