Colwood BC Real Estate & Attractions
About Colwood British Columbia
For more than 1,700 years the Straits Salish People inhabited the area now known as Colwood. Captain Edward Langford who worked for the Puget Sound Agricultural Company was named bailiff and then built a home which he named Colwood after his home in England. Langford soon added several other enterprises on his farm including:
•A lime kiln
•A stone dairy
•A barn & homestead
In 1863 a sawmill was built on land that now belongs to Royal Roads University. The first hotel in Colwood was believed to have been opened around 1879 with Andrew J Bechtel as proprietor.
Prime Minister Sir John McDonald (1886) drove the ceremonial spike for the railroad that would soon after bring rail transport to Colwood. It was around this time that horse racing tracks were built on part of the Colwood farm which today is the site of the Juan de Fuca Recreation Centre.
The Colwood Golf and Country Club opened in 1914 on land that was at one time owned by the Hudson's Bay Company and part of the original Colwood farm.
Today's Colwood Fire Department dates back to 1939 where it began as an Air Raid Protection Unit.
View Colwood BC Real Estate & Attractions Real Estate Listings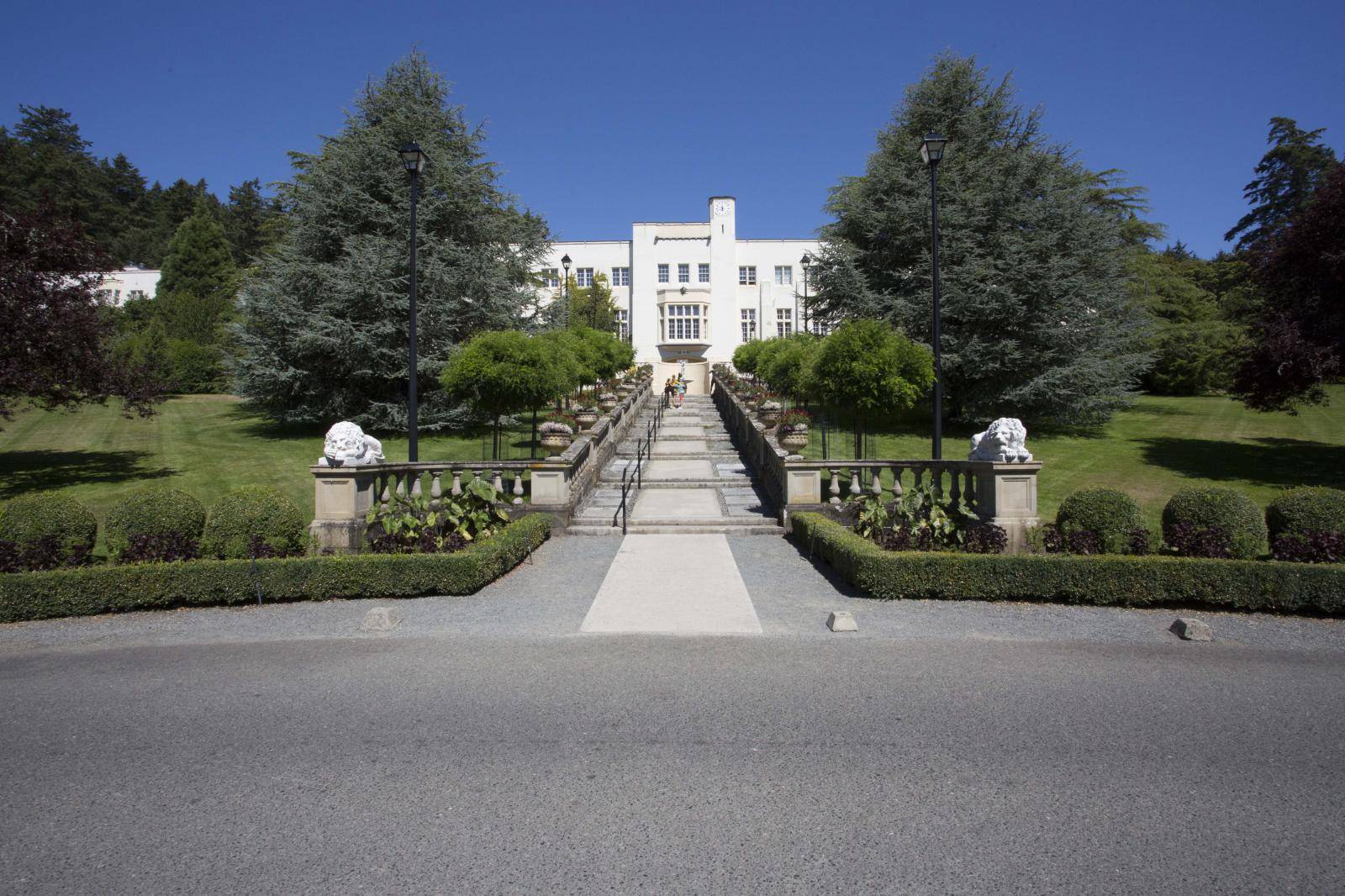 Real Estate in Colwood BC
The Colwood real estate market has enjoyed steady growth in recent years with new developments both in the heart of the city as well as along the Royal Bay waterfront area. Colwood has managed to maintain its sense of community and natural environment while ensuring that residents benefit from the town's growth.
With many development projects underway, Colwood's population is poised to see an increase of 108% by 2038. According to statistics, the majority of residents are highly educated with a higher than average household income when compared to nearby communities.
Colwood residents also hold a variety of professional occupations such as:
Community & government services
Finance
Law
Education
Business
The anticipated expansion of businesses within Victoria to locations in and around the Colwood area will help increase the town's tax base creating even more opportunities for sustainable growth. With an increase in employment opportunities, proximity to Victoria, and the welcoming nature of the community, there is little doubt that investing in Colwood real estate is a sound financial and lifestyle decision.
Colwood BC Attractions and Resources
Colwood is a beautiful waterfront community located on the coast of southern Vancouver Island. The town is extremely family-friendly with plenty of recreational activities for all ages.
Education plays a major part in a family's decision when relocating. Colwood falls under the jurisdiction of School District 62 and runs 5 elementary schools, 2 middle schools, and a new secondary school. The world renowned Royal Road University is also located in Colwood and the University of Victoria is just a short drive away. Colwood also runs a unique and innovative Nature Preschool and Kindergarten.
The Victoria International Airport and BC Ferries Swartz Bay Terminal are both less than 40 km from Colwood and local travel is quite efficient via the BC Transit system.
The West Shore RCMP (Royal Canadian Mounted Police) is responsible for policing Colwood and surrounding areas. The Colwood Fire Department is made up of 8 career firefighters and 32 dedicated volunteers who are responsible for such emergency services as:
Emergency Fire Rescue Response
Fire Prevention/Education
Fire Safety Inspections
Firefighter Training
The natural landscape of Colwood offers an abundance of recreational opportunities such as hiking, swimming, boating, cycling, wildlife adventures, golfing, and so much more. There are two recreational centres that offer both indoor and outdoor activities 12 months a year for all age groups. Colwood also boasts forested parks and trails for jogging or leisurely walks. All the amenities that a family might need are close by including shopping, entertainment and medical facilities.
For more detailed information about attractions, resources and things to do in Colwood BC, click on the PLUS sign beside "Colwood Attractions" below.
Local Resources and Information