Highlands BC Homes For Sale
About The Highlands BC
The District of Highlands (referred to as "The Highlands") is one of the West Shore municipalities just outside Victoria. It is one of the newer communities being developed and falls within the Capital Regional District.
It is evident that this region dates back many years as can be seen on the Homestead at Caleb Heritage Park. There are several heritage buildings that let us see a small piece of what life must have been like during the 1800's, including:
• Caleb Pike House – a log cabin dating back to 1883
• The Little Red Schoolhouse – moved here from a nearby site and carefully rebuilt so as to respect its heritage which dates back to 1893
• An original dairy building – now used as caretaker residence
• A heritage orchard
Although The Highlands is now a growing community, it has maintained its natural, rural beauty and a strong commitment for any development to have as little impact on the environment as possible.
View Highlands BC Homes For Sale Real Estate Listings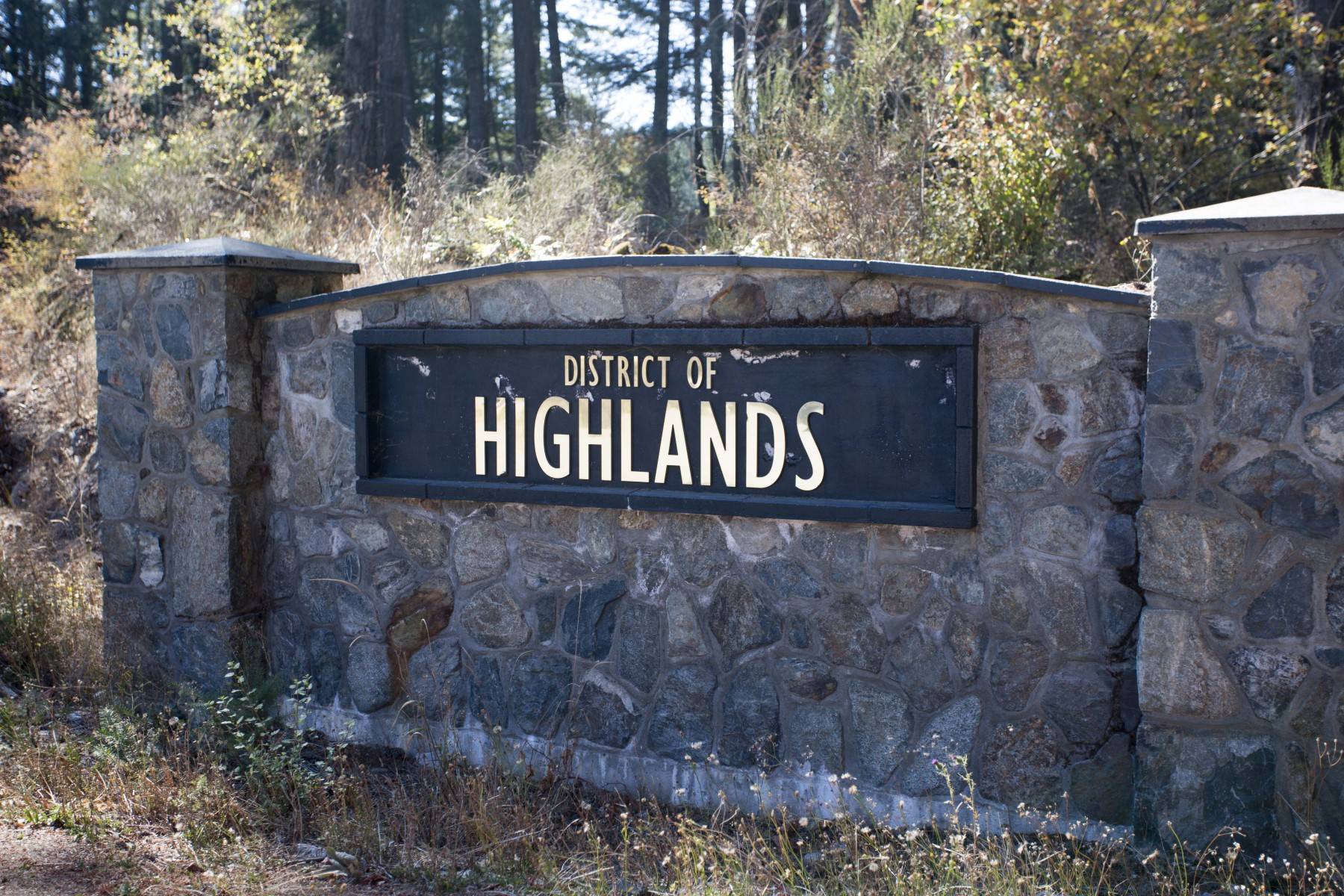 Real Estate in Highlands BC
Many of the residents in the area have been drawn here because of the privacy that each home offers. The homes and estates of The Highlands have been built with the environment and the rural nature of the area in mind.
Real estate properties in The Highlands generally start in the $700,000 range with estates that are typically in the $1 to $2 million range.
It's proximity to amenities, Bear Mountain, and a vast array of activities all set in such a pristine environment is yet another factor for its popularity among discerning home buyers. The Highlands real estate market continues to be strong making it a sound financial investment.
Highlands Attractions and Resources
The Highlands has its own volunteer Fire Department as well as agreements for mutual aid with other nearby towns including:
The British Columbia Forest Service
Langford
Willis Point
View Royal
Colwood
Household garbage collections is handled by private contractors which can all be easily accessed through the local Yellow Pages directory.
BC Transit does provide their handyDART service for seniors and persons with disabilities.
Although The Highlands area is poised for residential expansion within the Greater Victoria Region, much of its popularity stems from the many pristine lakes, hills, and wilderness areas that offer a host of activities for all ages.
There are two main municipal parks in The Highlands offering a wide array of both leisurely activities and exciting outdoor adventures:
Twinflower Park – Has a tot playground, ball field, bicycle jump, and a horse-riding ring
Eagles Lake Park – Has a beach and picnic area
The welcoming atmosphere and privacy along with quality of life that The Highlands offers would be difficult to duplicate anywhere on southern Vancouver Island.
For more detailed information about attractions, resources and things to do in Highlands BC, click on the PLUS sign beside "Highlands Attractions" below.
Local Resources and Information