Shawnigan Lake BC Real Estate & Attractions
About Shawnigan Lake, British Columbia
Shawnigan Lake has been inhabited by Aboriginal Peoples for thousands of years. Its aboriginal name in the Hunquminumis language is Shaanii'us. Prior to 1883 the area was mostly a vast wilderness with supplies only being received once a week to Cowichan Bay by steamship. The remoteness of Shawnigan Lake changed drastically with the completion of a railway from Esquimalt to Nanaimo in 1886. Shortly thereafter a mill was built and regular supplies, visitors, and new settlers began arriving in earnest.
By 1990 tourism became the area's newest thriving industry. With two new hotels, visitors would regularly make the trip from Victoria by train. After Shawnigan Lake's mill burned down (for the 3rd time) the forest industry finally closed in the mid twentieth century. One can still see parts of the old mill in Shawnigan's Old Mill Park. Via Rail Canada operated the passenger line twice daily until is ceased operations in 2011.
View Shawnigan Lake BC Real Estate & Attractions Real Estate Listings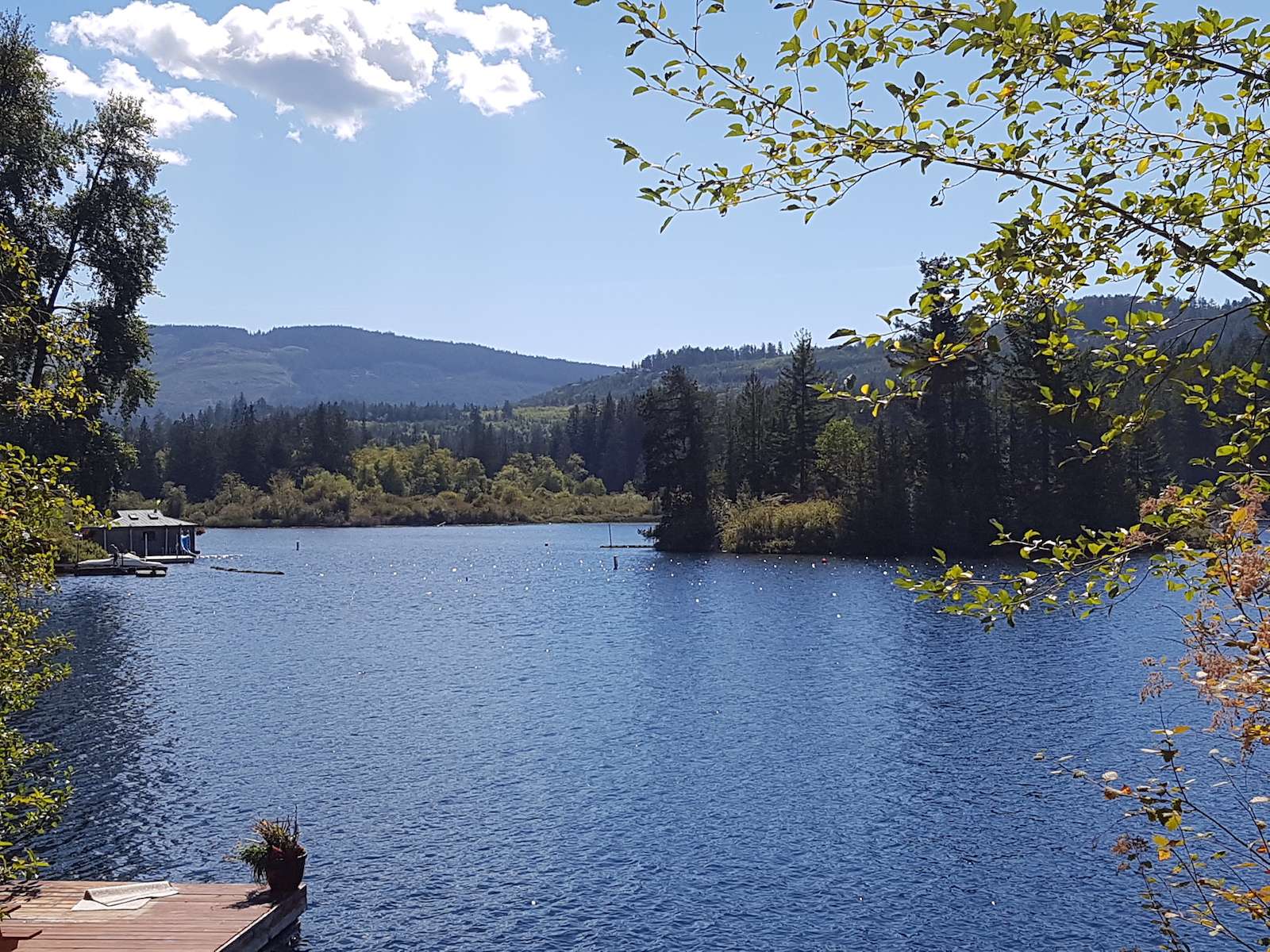 Real Estate in Shawnigan Lake, BC
The Shawnigan Lake real estate market is a sound investment in today's economy. With its close proximity to Victoria buyers are attracted to the affordability of a home that includes property with enough space for growing families. It is still possible to acquire a single family home for around the $400,000 mark.
There are several reasons why potential buyers are drawn to this area including:
Well respected schools
Opportunities for higher education
Amenities
Wide variety of sports and other recreational activities
Another factor that contributes to both families and retirees looking to settle in the area include amenities like its family practice medical clinic and retail outlets that are close by such as a Wal-Mart, Superstore and Costco.
All these factors combined result in being able to enjoy a quality of life in a pristine natural setting while being able to access all the amenities and recreational opportunities of larger urban areas that families are looking for.
Shawnigan Lake Attractions and Resources
The lake itself is approximately 8 km long and surrounded by forested hills with summer cottages and permanent homes along much of the lakeshore. The Town of Shawnigan Lake enjoys a thriving tourist industry as it has for more than a century. With the wide range of recreational activities, visitors make their way to the area by floatplane, boat, and car. Some of the many activities that both tourists and residents can enjoy include:
Swimming in the warm summer waters
Fishing in the well stocked lake
Kayaking
Canoeing
Cycling & mountain biking
Bird & wildlife watching
Shawnigan Lake is served by School District 79 with classes from kindergarten to grade 12. There is also a well respected private school as well as a College which is just a few minutes drive from town.
Policing is Shawnigan Lake is the responsibility of the RCMP (Royal Canadian Mounted Police), and garbage collection/recycling run by the CVRD (Cowichan Valley Regional District).
Whether it's a leisurely walk along the beach, indoor sporting activities, or outdoor adventures, Shawnigan Lake offers a multitude of things to do for all age groups. With 14 parks in the area offering almost limitless activities and community events, it's little wonder that the population of Shawnigan Lake almost doubles in the summer months.
For more detailed information about attractions, resources and things to do in Shawnigan Lake BC, click on the PLUS sign beside "Shawnigan Lake Attractions" below.
Local Resources and Information
Shawnigan Lake Attractions