Sooke, on southern Vancouver Island was the homeland of the T'sou'ke peoples and were favoured to live in an area where clams, game animals, roots, berries, and ducks were in abundance. They are said to be named after the 'Stickle Back Fish' that swam in river mouth by their land.
Captain Walter Colqohoun Grant of the Royal Scots Greys was the first independent immigrant to acquire land at Sooke harbour. This parcel of land was eventually taken over by the Muir family, and along with their four sons and one daughter, were largely responsible for the development of the area. The Muirs created markets for lumber from San Francisco to South America, Hawaii, and as far away as Australia. The Muirs built three stately homes on their land; two of which (The Woodside & The Burnside) are still standing today.
While it was Grant who had constructed a water-powered sawmill he is surprisingly best known for the brilliant yellow blossoms that he planted from Scottish broom seeds which can now be found from Alaska to California.
In the early 1900's salmon fishing was the mainstay of Sooke's economy. In addition to this, logging of douglas-fir, red Sitka spruce and hemlock also added greatly to the wealth of the area. Until a decade ago, it was the logging industry that contributed the most to the economy of both Sooke and the province of British Columbia.
View Sooke Real Estate Listings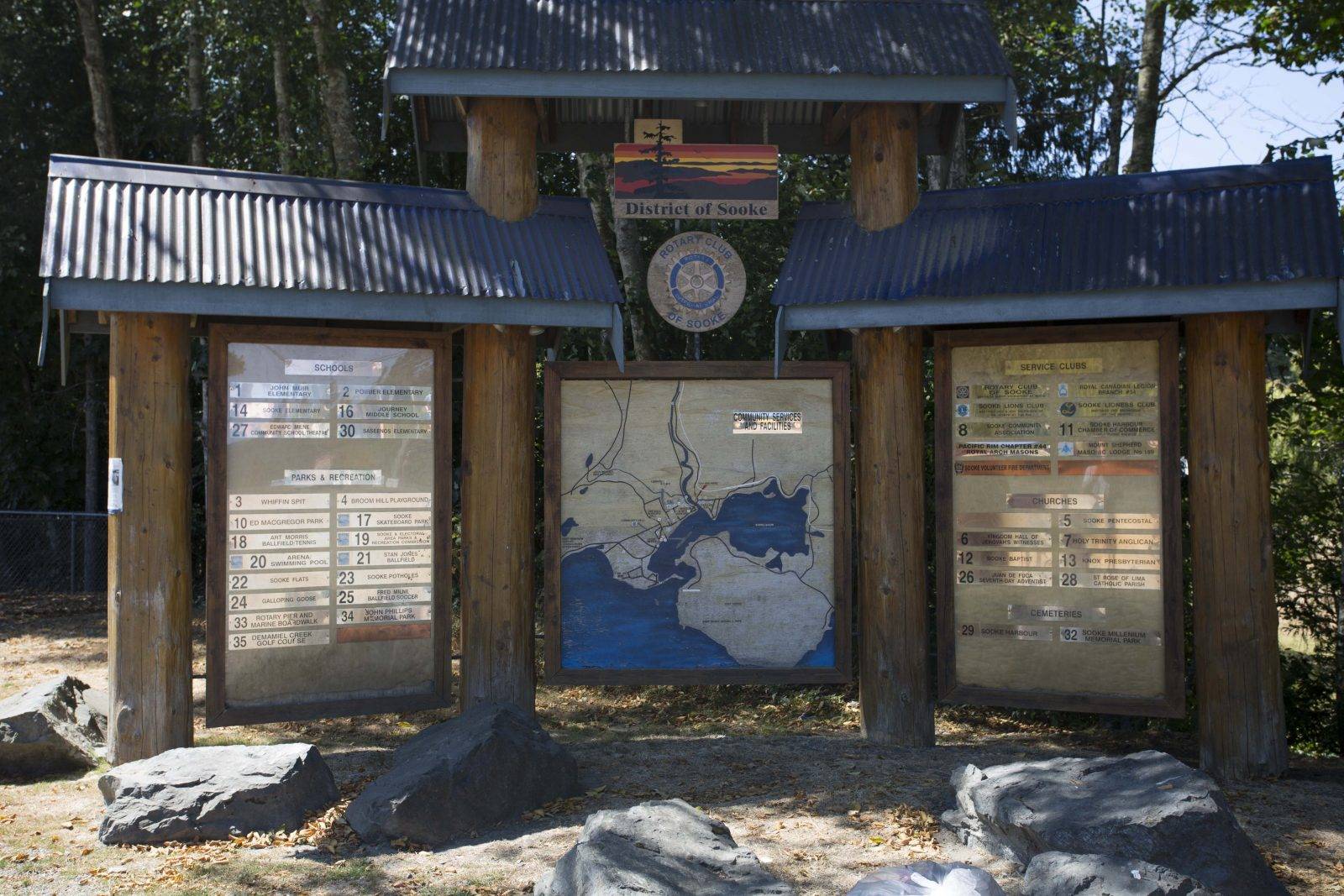 Real Estate in Sooke
Located just west of the provincial capital of Victoria, Sooke enjoys a robust business sections in the heart of the downtown core. Sooke is comprised of distinctly separate and unique areas such as:
The Village of Sooke
East Sooke
Broomhill,
Saseenos
Sooke River
West Coast Road
Whiffin Spit
Sooke real estate has seen significant increases in sales over the last few years largely due to several factors such as:
Vibrant business core
Quality of life
Buying power compared to nearby Victoria or Vancouver
Sales of all types of homes including single family, condos, townhouses as well as manufactured homes have seen a consistent increase from year to year. While prices overall have only increased by about 5% in the past couple of years, it is expected to continue in the coming years.
The demand for housing in the Sooke real estate market is steadily growing. The factors fueling this increase include:
Low interest rates
Regional growth
Vibrant markets in nearby Victoria as well as Vancouver
The purchase of Sooke real estate is becoming increasing popular with families that are being squeezed out of skyrocketing prices in more expensive areas such as Vancouver and even Toronto. Real estate in Sooke is more popular than ever among couples who are looking to affordable retirement as well as young families wanting to provide stability and a better quality of life for themselves and their children.
Attractions and Resources
Sooke has much to offer families and adults of all ages in terms of outdoor activities, culture, sports facilities, community resources, and excellent schools.
Edward Milne Community High School on Sooke road serves approximately 700 students from the town of Sooke and surrounding areas. The elementary school includes kindergarten to grade 5 students.
Policing in Sooke is the responsibility of The RCMP (Royal Canadian Mounted Police) and the town works with a dedicated volunteer fire department. Sooke does have a municipal water system in place however there are a number of areas that use private wells.
The temperate climate and natural landscape provides an abundance of activities for residents of all ages. Several beaches, Saturday markets, a great museum, art galleries, and whale watching are just some of the activities that one can experience. Other amazing adventures, most of which can be enjoyed year round, include:
Zip lining
Guided water tours
Surfing
Biking/hiking the Galloping Goose trail
Chartered sports fishing
Kayaking, and so much more
For a quality way of life that is steeped in history, Sooke is quickly becoming the place for young families to lay down roots and for couples looking for their dream retirement home.
Local Resources and Information