Victoria, western Canada's second oldest city, is the traditional territory of the Lekwungen (Le-KWUNG-en) People and is the area's original language. They called this area 'Camosack' which means 'Rush of Water'. The city, as we know it today was originally founded by the Hudson's Bay Company in 1843 as a trading post and a fort. The quiet village of 'Fort Victoria' was forever transformed at the onset of the gold rush. Parcels of land that were difficult to sell at $25 were now being snatched up for $3,000. As Victoria continued to grow, it quickly became a city of government, tourism, and those looking for a quiet, yet bustling urban lifestyle in their retirement years. It was also, and still is, Canada's western naval base. Ship building, machine manufacturing industries, and forest products grew quickly and still continue to thrive along with marine and agricultural research.
The Island and mainland were politically united in 1866 and Victoria became the capital of the new united colony causing much debate and friction among both residents and politicians in Vancouver. Victoria became the provincial capital in 1871 when British Columbia joined the Canadian Confederation.
View Victoria Real Estate Listings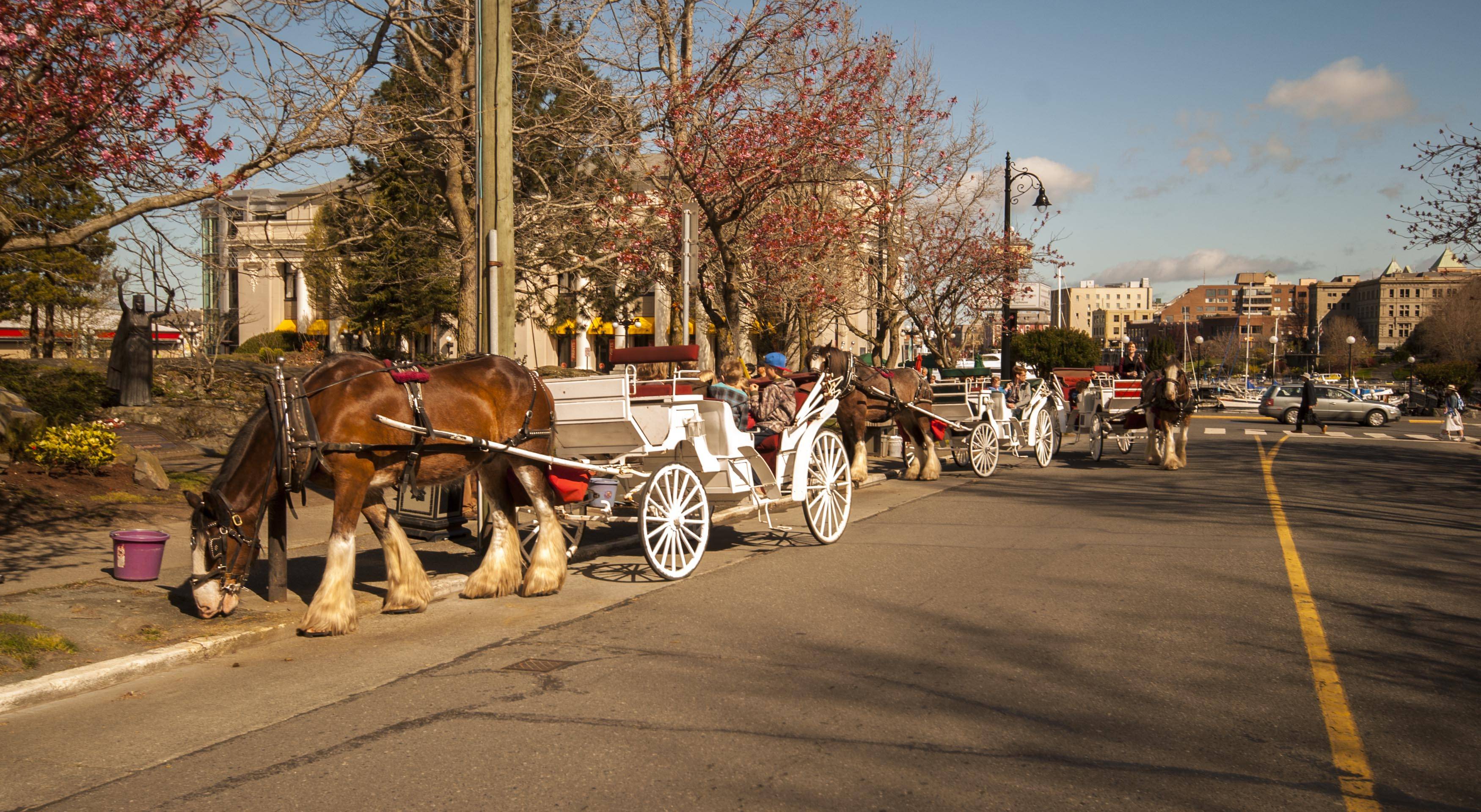 Real Estate in Victoria
Strong and continued growth in the Victoria housing market owes its success to such things as:
• Low interests rates
• Positive job growth
• Successful and innovative business practices
The Capital Regional District of Victoria includes as many as 13 separate municipalities each with its own rules, regulations and by-laws. The specific laws of purchasing a home in the Victoria real estate market can be affected by which municipality the property is located in.
The condominium real estate market in Victoria is increasingly popular for both young families and those looking for a retirement home. Waterfront real estate in the city offers potential buyers an opportunity to live close to all amenities as well as a wide range of entertainment and cultural attractions.
The year round temperate climate of Victoria makes the area ideal for those seeking ocean front homes and cottages. It affords buyers with the opportunity to live a slower pace of life and still be close to a thriving business community. From townhouse complexes to single family homes as well as luxury rental units, the Victoria real estate housing market is a financially attractive investment in a sound business environment.
A growing number of families continue to look to purchase Victoria real estate in order for the many public and higher education opportunities the city offers.
Victoria Attractions and Resources
With its large number of parks and lush gardens, Victoria is commonly referred to as 'The Garden City' of southern Vancouver Island. The area's temperate climate offer lush, year round floral displays, world class golfing along with an abundance of both indoor outdoor activities for the whole family. Victoria hosts a number of summer festivals and special events all year long in their numerous family friendly parks as well as indoor venues.
The city is also known for the quality of its private and public schools and universities. Victoria is teeming with arts and cultural activities for all ages, making it both a fun and educational experience. All amenities that a family would ever need are easily accessed within the city limits, such as:
• Hospitals
• Doctors and specialists
• Pharmacies
• Legal offices
• Shopping, and more
Several religious institutions of various faiths are also to be found in Victoria creating a vibrant mosaic of cultural and community activities. From spas to whale watching to wine tasting and amazing culinary experiences, Victoria is a city that engages residents in all that southern Vancouver Island has to offer.
Local Resources and Information
Area Attractions
Hotels & Accomodation